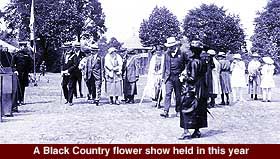 December 7. After eight centuries of bloodshed, an uprising in 1916 and months of haggling, the British Government and Irish leaders finally signed the treaty setting up the Irish Free State.
It was a treaty which caused bitter divisions among those who had fought Britain for a free and united Ireland. For it did not deliver the whole island. The six counties in the north, where the majority population is Protestant, remained outside the Free State.
Although the pro-treaty party had the support of most people, hardliners formed a breakaway army and Ireland was soon plunged into a vicious civil war.
March 6. The police chief in Sunbury, Pennsylvania, orders that skirts must be no shorter than four inches below the knee. Short skirts were causing alarm throughout the West. In America, the state of Utah threatened to jail women who were "inappropriately dressed." Hemlines had been rising since the end of the war as Britain's women, liberated by the pay and equality that war work brought, became more assertive.
September 5. Roscoe "Fatty" Arbuckle, one of the funniest stars of the silent cinema, was charged with rape and murder. The victim was a Hollywood actress, Virginia Rappe, who was found in a hotel after what police described as an orgy. She told rescuers: "I'm dying. Roscoe did it." The actress died of peritonitis a few days later. Although Arbuckle was eventually cleared of manslaughter, his career was effectively over.
February 16. Post-war unemployment topped one million. Every street corner seemed to have its clutch of once-proud soldiers, reduced to selling matches with their medal ribbons on display. They had been promised a land fit for heroes but the promise had turned sour.
August 1. The 50th anniversary of the first bank holiday saw record-breaking crowds heading for the holiday resorts. Blackpool was a popular destination as thousands of Britons downed tools. "Town full" notices were posted on the approaches to Blackpool.

In brief
January 8.
Wolverhampton Council agreed a 16,500 scheme to widen the road from the town to Codsall, partly to provide work for the unemployed.
February 20.
Wolverhampton Hippodrome, formerly the Empire, was reopened.
May 23.
Wolverhampton Wanderers lost 1-0 to Tottenham Hotspur in the FA Cup final. King George watched the match at Stamford Bridge.
June 9.
A coroner warned of the dangers of coal picking after 15-year-old George Bateman of Heath Town, Wolverhampton, died in an earth fall at Moseley Village. "There are more deaths than when the miners are working underground," said coroner J T Higgs.
July 6.
One Dudley woman was fined 2.50, the other jailed for 14 days after being convicted of pretending to tell fortunes.