July 29: It was the wedding not of the year but of the century. Prince Charles married Lady Diana Spencer at St Paul's Cathedral and Britain went wild.
Elsewhere it was a year of riots, terrorism and the IRA hunger strikes. And yet the amazing ability of the monarchy to focus the nation had lost none of its power.
Hundreds of millions around the world watched as Charles and Di made their wedding vows. He stumbled over her name; she over his, but otherwise everything went perfectly. It was a fine, warm day and the streets of London were packed with hundreds of thousands of well-wishers waving union flags and decked in red-white and blue.
Even before the couple announced their engagement, there were some cautious voices. Charles was much older than Diana and they had few friends or interests in common. And could any 20-year-old woman, no matter how poised and mature, deal with the frenzy of media interest that would follow such a wedding?
Insiders wondered what would become of Charles's long-term lover, Camilla Parker Bowles. But such views were stifled by the overwhelming tidal wave of goodwill for what looked like a fairytale wedding. On the balcony at Buckingham Palace, egged on by the masses beyond the railings, Charles broke with royal protocol and kissed his bride. The crowd loved it.
March 30: President Reagan was shot in the chest by 25-year-old former Yale student John Hinckley as he left a Washington hotel. Three others were also wounded. The 70-year-old president was thrown bodily by Secret Servicemen into the back of a car which raced to hospital where a bullet was successfully removed from his left lung. When Mrs Reagan was taken in to see her husband he allegedly quipped "Honey, I forgot to duck", a line from a 1930s film. Hinckley, the son of a Denver oil executive, was working as a disc jockey at the time of the assassination bid.
In May, Pope John Paul II was shot as he blessed crowds in St Peter's Square from his Popemobile. The pontiff was hit twice in the stomach by 23-year-old Turkish gunman Mehmet Ali Agca in protest against Soviet action in Afghanistan and US involvement in El Salvador. Police had to surround the gunman to stop him being lynched by the crowd.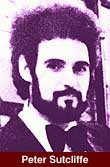 May 23: Britain's most notorious serial killer Peter Sutcliffe, the so-called Yorkshire Ripper, was sentenced to life on 13 counts of murder and seven of attempted murder following a sensational trial at the Old Bailey. The Bradford lorry driver's reign of terror - which mainly focused on the red-light district of Leeds - had lasted from October 1975 until his arrest in January. More than 175,000 people were interviewed during the police operation. Sutcliffe was a suspect but he slipped through the net. He was eventually detained for a motoring offence.
July 10: The streets of Handsworth and Wolverhampton were the centres of wave upon wave of stone and petrol bomb attacks on police, shops and cars. Five policemen were hurt, three rioters treated in hospital and nearly 100 people arrested during a five-hour orgy of destruction. Daylight revealed the shocking scenes of mob rule which saw 50 shops wrecked and looted and an estimated 500,000 worth of damage caused.
Councillor Edwin Shore, chairman of the West Midlands police committee, called for a full report on the trouble. "No-one in the West Midlands is free from blame for what happened. I believe politicians locally and nationally have let the people down, especially in the run-down inner areas," he said.
April 4: Jockey Bob Champion won the Grand National on Aldaniti in an emotional tale of courage for both jockey and horse. The victory came two years after he had been given eight months to live when cancer was diagnosed, while Aldaniti had come back from years of tendon trouble and a broken hock bone. At the finish, many of the Aintree crowd were in tears.