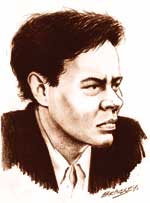 Donald Neilson, the notorious Black Panther, was found guilty of murdering Midland teenage heiress Lesley Whittle.
The verdict, after less than two hours, was greeted by loud cheers from the public gallery at Oxford Crown Court.
Neilson, a 39-year-old Bradford joiner, had protested his innocence from the start, admitting only that he had abducted Lesley and demanded 50,000 ransom.
He always claimed her death was accidental - that she had sliped off a ledge in the 60ft sewer shaft in Staffordshire where he had held her captive.
Neilson planned the kidnap after reading a newspaper account of a will dispute involving the Whittle family in 1972.
His preparation and training took years. In his own words he had planned it like a military operation, calling on his National Service experience, anticipating the intervention of SAS troops by helicopter and the inevitable police trap.
At first the plan went smoothly. Hooded and armed, he forced the 17-year-old Wulfrun College student from bed at her Highley home.
He mapped out an initial ransom trail ending in woods at Dudley Zoo.
When that failed he switched to a second trail, ending 50ft above his Kidsgrove lair.
But Lesley's brother Ronald was late keeping the rendezvous. Neilson, alarmed by cars moving in the park, was forced to abandon his plan.
It was then that he callously pushed Lesley, tethered by the neck, to her death and was able to sneak undetected from the drain while her body hung undiscovered for more than seven weeks.
A purse-snatcher put the bite on a detective who chased him through Wolverhampton's Mander Centre after the theft in March. Dudley Crown Court was told that the officer caught up with the thief who then tried to gouge flesh out of the mouth of the officer with his fingers and bit him on the neck. It was only when a woman pulled the man's hair that he released his grip on Superintendent Robert Snee. George Wiggan, the 24-year-old attacker, admitted malicious wounding and was jailed for two years.
Trapeze out on the road again: Deep Purple's bass guitarist Glenn Hughes announced he was to reform his old band, Trapeze, for a special tour of America and England.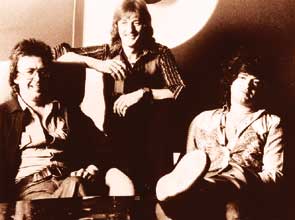 The surprise news was announced jointly by Cannock-born Hughes, lead guitarist Mel Galley, also of Cannock, and drummer Dave Holland.
The trio rekindled their relationship during Deep Purple's break from live performances following a strenuous world tour.
A lot had happened since they last played together. Hughes, of course, went on to world fame and several gold albums with Deep Purple while Holland and Galley formed a new Trapeze, with Kingswinford players Pete Wright and Rob Kendrick, which toured America and made another album.
To mark the reunion Hughes released a solo album and Trapeze also issued an album featuring Wright and Kendrick but with Hughes providing vocals.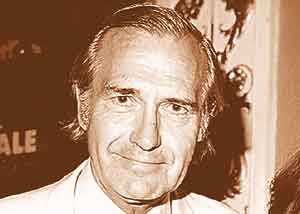 Disgraced Walsall MP John Stonehouse, who faked his own drowning off Miami, was jailed for seven years in August for fraud, theft and deception. His friend, Sheila Buckley, was sentenced to two years in prison, suspended for two years, for her part in his schemes.

Bin ladies: Sandwell struck a blow for equality of the sexes when two women started work on a corporation dustcart.

The borough's first female refuse collectors, Miss Thelma Handley and Mrs Jean Dirden, were set to work in the Cradley Heath area.

The women worked with two men as partners on their lorry and received equal pay.

Shootists: Forty of the fastest guns in the West - Midlands that is - had a shoot out in a Staffordshire beauty spot in March.

But no one bit the dust and a Doc was not needed when the gun-totin' sharpshooters rode into Trentham Gardens for the Midlands Fast Draw Championships of the British Westerners Association.

The gunslingers came from as far away as Brownhills and Walsall.