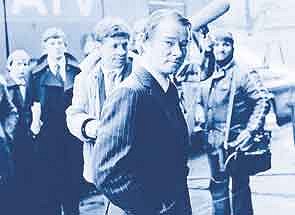 It was a momentous year for the British car industry. Sir Michael Edwardes (above), the new broom brought in by the Government to sort out British Leyland, won an overwhelming seven-to-one vote in favour of his survival plan in November.

The plan meant closing BL plants and axing 25,000 jobs but it was seen as the only way of slimming down the strike-ridden company which had an appalling record for poor models and wretched quality.

A beaming Sir Michael said after the ballot result was announced: "We think this is the clearest possible evidence that the overwhelming majority of employees are behind the company and behind the plans."

The tough-talking boss went on: "If any manager, shop steward or other employee doesn't like the heat of the kitchen, now is the time to get out."

The ballot result, showing 106,062 employees in favour of the restructuring and only 15,541 against, was welcomed by suppliers throughout the West Midlands.

At Darlaston, John Owen, deputy chairman of Rubery Owen, declared: "This is a vote for common sense which we hope will lead to the revival of BL, with all that implies for employment prospects in the West Midlands."

He had earlier warned his group's 11,000 workers that if the Edwardes plans was rejected then BL might fail and the components industry would face the prospect of having to move overseas.

Tories triumphant:The Tories swept past Jim Callaghan's Labour government winning 339 seats to Labour's 268, bringing to power the country's first woman prime minister, Margaret Thatcher. The victory was the prelude to a further 18 years of Conservative rule.

Landlocked firm wins award for fishy exports . . . The coveted Queen's Award for Industry went to one of the most unlikely contenders.

Sea Products International, based in land-locked Birmingham, got one of the 102 awards presented in April 1979 for exporting fish and shellfish.

Despite being about as far from the sea at it is possible to get, the firm was busy dispatching 4 million worth of products every year to France, Belgium, Germany and the United States.

"It may surprise many people," commented managing director Mr R M Ackrill, "that fish is playing an important role earning valuable foreign currency for Britain."

Woden Transformer of Bilston, with exports making up 60 per cent of its sales, also received the Queen's Award during the year.

Wolves boss injured in car crash: Wolves manager John Barnwell was in hospital with serious head injuries in April after a road accident near Derby.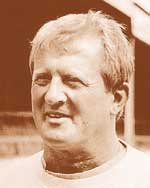 The 38-year-old was "comfortable but poorly" in the Derbyshire Royal Infirmary after his car struck a crash barrier near Allestree.

He later underwent an operation for a depressed fracture of the skull but made a quick and complete recovery.

No milk today: More than 70,000 homes in Staffordshire went without milk in August when deliverymen walked out on strike after a colleague was sacked for taking a child on his float.

The 240 milkmen employed by Clover Dairies called an immediate strike when they heard their workmate had been dismissed.

The firm, based in Stoke, pointed out that it had introduced a rule 10 months earlier banning the carrying of children on floats

Ale and hearty: Dudley could soon be flooded with tourists as the world capital of real ale, according to an upbeat report in August by the Heart of England Tourist Board.

The board's officials were over the moon about the town's "considerable potential" for tourism.

"With more small breweries than anywhere else of comparable size, Dudley must be the real-ale capital of Britain," said board director John Brown.

Cliff still a rock juvenile . . . From the Express & Star of November 1, 1979, a caption that could have appeared at almost any time in the past 30 years:

"That ageing but ever popular rock 'n' roll juvenile, Cliff Richard, is playing three dates at Birmingham . . ."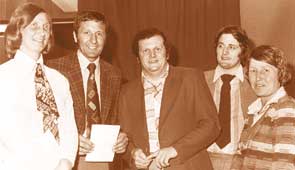 A charity quiz between the town's top indoor sportsmen and Wolverhampton sporting celebrities raised 30 towards a colour TV for a Penn children's home in May. Pictured, from left, are Olympic swimmer Anita Lonsbrough, cyclist Hugh Porter, broadcaster Pat Foley, footballer and journalist Gary Matthews and cricketer Rachael Heyhoe-Flint

News in brief . . . Mechanics working for West Midlands Police were offered a cash settlement if they called off action in August which had put one third of police vehicles off the road.

Also in August, prostitutes working in Wolverhampton and Stoke on Trent were said to be swapping red light areas with each other to avoid prosecution