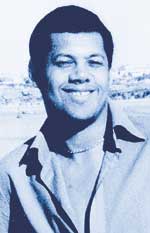 Wolverhampton warehouseman Victor Miller confessed to the abduction and horrific killing of Hagley newspaper boy Stuart Gough in February - and said he wanted the maximum sentence available.

He told Hereford magistrates in a statement: "I can never make up for taking Stuart from his family.

"But I would ask that justice will be done, and I will receive the maximum sentence available.

Miller, aged 32, of Lennox Gardens, Penn Fields, remained silent as the charges were put to him in a hushed courtroom.

He was accused of murdering the 14-year-old boy and of carrying him away. Miller was jailed for life.

In the case which horrified the nation, the victim's partially clothed body was found in remote Herefordshire woodland.

Stuart, an asthmatic, vanished after delivering his last newspaper in Hagley two weeks previously.

The hunt for the newspaper boy covered two weeks and his family were inundated with flowers and letters of support - from as far afield as Canada, Holland and Germany.

Miller's gay lover, Trevor Peacher, broke down in tears saying he loved Miller but could not condone what he had done.

More than 170 police officers, including 80 detectives, as well as an underwater search unit and police helicopters were used in the inquiry.

The Clent Hills were repeatedly scoured by dog handlers and mounted police. West Mercia detectives eventually found Stuart's body.

Groans at verdict of misadventure: The death of Clinton McCurbin, who died in a struggle with police while being arrested at a Wolverhampton town centre shop, outraged the black community.

After a seven day inquest hearing in November a jury returned a unanimous verdict of misadventure - after which came groans of disapproval from a handful of spectators in the public gallery.

Mr McCurbin, aged 24, died the previous year in a struggle with officers who were arresting him on suspicion of using a stolen credit card in a clothing shop.

He died of asphyxia only minutes after two officers were called to the shop, the inquest heard. A decision had already been taken that the policemen should face no criminal proceedings.

'Stay away' plea: The message to motorists in May was to "stay away at all costs" as major road works began at Europe's busiest intersection, Birmingham's Spaghetti Junction.

Trio jailed for contract murder: Three men were given life sentences in November for the callous contract murder of Wolverhampton businessman, Barry Crellin.

The father-of-two, of Stafford Road, Four Ashes, was shot dead in cold blood outside his factory. He was killed by a hired hitman after being lured to a night-time meeting.

Describing the killing as a "horrendous crime", the judge at Birmingham crown court said two of the killers must serve at least 25 years in jail. The court had heard that the killing was set up by a "smooth-talking conman" nicknamed "Fatso".

Police later described the killing as a "cool, calculated, pre-meditated assassination."

Magistrate slams judges' leniency: In February a Wolverhampton magistrate slammed an appeal judge for "slashing" fines imposed on prostitutes. Captain John Heydon said it made it more difficult for courts to deal with prostitution and claimed the ruling by Mr Justice Otton QC, had made matters worse for the agencies involved.

"A judge in scarlet and ermine descended on Wolverhampton, slashing fines and arrears and leaving us to pick up the pieces," said Captain Heydon. He told members of the West Midlands Police Authority that the police and courts were struggling to cope with the problem.

The row blew up after Mr Justice Otton QC, sitting at Wolverhampton crown court, allowed the appeal of a Willenhall prostitute. She claimed she had to stay on the streets to pay off 1,800 in fines. The judge cut the figure to 600.

The best and worst of times for a parent: In October 1988 the school cruise ship Jupiter sank off Greece with hundreds of British children on board, including parties from the West Midlands. Barry Cox recalls the horror from a father's viewpoint.

Someone else wrote it first, but it really was the worst of times and the best of times for my family.

In between leaving work and arriving home, the news broke of the sinking of the cruise ship Jupiter with almost 500 school children on board - including my 14 year old son, Stuart.

The worst of times was reading the two paragraphs on the television screen. The Jupiter went down in, astonishingly, just 40 minutes after being rammed by a massive tanker outside the Greek harbour of Piraeus. Children from 15 schools, including T P Riley at Bloxwich, and Streetly and Brownhills comprehensives, at the beginning of an eight day cruise, found themselves in everyone's worst nightmare.

A Bloxwich teacher, a 14 year old girl pupil from Streetly and two Greek seamen died.

Stuart was one of the lucky ones - he was not below decks when he felt the Jupiter being pushed to one side as the tanker ploughed into its side. He literally ran for his life and was near a railing when one of the many small boats which sped to the scene arrived by the side of the listing cruise ship.

Within minutes, he was back on the quayside at Piraeus.

But back home in Bloxwich, we were not to know this. Anxious minutes stretched into desperate hours as we did what we could to get information. All we knew for certain was that the Jupiter had sunk. Where exactly? Why. . . how? How many had been saved?

No-one could give the answers distraught parents up and down the country were asking.

Then six hours later, just as I had decided to fly out to Athens, the telephone rang. "Hello, dad". . . . the relief was indescribable.

Stuart, on board another liner moored in Piraeus being used to accommodate rescued children, had sneaked into an office containing the only telephone with an outside line and called home. That was the best of times.

The ordeal of many parents was far worse than ours. So was that of children who were in the water, some injured, before being saved as the Jupiter sank yards from them.

Over the years there have been many theories about why the loss of life was not in the hundreds. Would the flotilla of rescue boats have got there in time if the collision had occurred another two miles out from shore? Did the children automatically do as adults (their teachers) told them to do in the scramble to get off the Jupiter?

Whatever, the event could have been a catastrophe that does not bear thinking about and, for some, the mental scarring remains - 11 years on.