Shock allegations of corruption in the West Midlands Regional Crime Squad led to the jobs of nine top-ranking officers being axed in August and the disbandment of the special unit.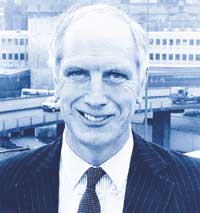 Chief Constable, Geoffrey Dear, took the drastic action after discovering that essential documents went missing from a file forming part of an investigation into the squad.

He ordered that leading top officers in charge between 1986 and 1988 should be moved out of CID to administrative duties.

This involved one detective chief superintendent, four detective superintendents, two detective chief inspectors and two detective inspectors.

Two officers were also suspended, and all serious crime squad members from the same period were moved to non-operational duties.

Mr Dear announced his sweeping action after allegations of fabricated evidence were claimed.

He said what had happened was bound to shake public confidence in the detective force - at a time when "standards and morale are higher than they have ever been."

He added: "The situation demands determined and swift action. I have taken it."

Three life terms for murderer: John Cannan, the former Sutton Coldfield car salesman who murdered Bristol newlywed, Shirley Banks, and launched attacks on two other women, got three life sentences - and the judge who jailed him said he should never see the outside of a prison cell after committing "a series of most terrible offences."

Cannan, aged 35, was jailed in April for the murder of Mrs Banks, the rape of a Reading housewife and a serious sexual assault against her.

The judge at Exeter crown court told Cannan: "You are extremely attractive to some women. But under that there lies a most evil violence and horrible side to your character."

Shirley Banks was abducted by Cannan during an evening shopping trip. He kept he prisoner in his flat and later battered her to death with a rock.

Sticky problem: It was decided that the jobs of 50 workers, nearly a quarter of the production staff, was to be axed at the Halesowen Bluebird toffee factory in April after the company decided to concentrate on bulk packaging which was less labour-intensive.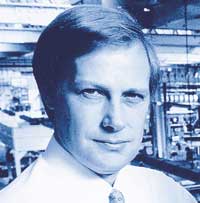 Shop stewards at the factory where generations of local people had worked, were said to be "devastated".
Among the casualties was company production director, Roger Inman (pictured), who was given an hour to clear his desk following a boardroom row over the "drastic" plan.
Top firm ready to join the lead free drive: One of Wolverhampton's biggest companies, Manders, the property, paint and ink group joined the lead free petrol lobby in April, by converting its cars.
The company, which had a fleet of 200 vehicles, based at 50 branches around the country, said all their cars capable of running on lead free petrol were being converted.
The Express & Star was running a special "Let's Get Leadless" campaign to help improve Britain's environment.
Nationally the Government wanted one in three motorists to be lead-free by the end of the year.
The message was that using unleaded petrol made it easier on the wallet and the environment.
Suzanne takes UK crown: Shropshire beauty Suzanne Younger was crowned Miss United Kingdom in April to add to her Miss Wales title.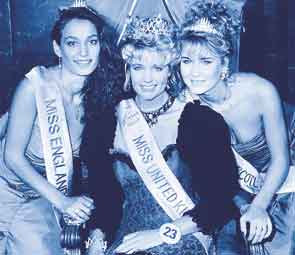 The 23-year-old, from St Martins, near Oswestry, was going onto the next stage, making a bid for the Miss World title.

The blonde, blue-eyed model beat 23 other girls to win the Miss UK contest at Birmingham's Albany Hotel.

The win guaranteed her 18,000 in cash and earnings, plus an automatic place in the Miss World finals.

Suzanne listed swimming and horseriding as among her hobbies.

Suzanne Younger, flanked by runners-up Miss England, Raquel Marie Jory and Miss Scotland, Victoria Lace

Boy, 5, savaged by dogs: Three rottweilers were ordered to be destroyed after they savaged a five-year-old Birmingham boy in August.

The owner of the dogs, market trader, Joseph Flynn, was also ordered to pay 1,000 compensation to young Jamie Walker who needed 21 stitches to his injuries.

Flynn, of Sparkbrook, Birmingham, admitted keeping three ferocious and unmuzzled dogs, Max, Syd and Gizmo. He was fined 225.

The boy's father described to Birmingham magistrates how his son was attacked.

The boy was knocked off his bike and disappeared under a "mountain of fur".

His family said he would be mentally scarred for life.

'Squealer' puts bite on dogs: Plans were announced in August for West Midlands posties to be given a new weapon against their arch enemies - dogs.

The hand-held "squealer" was guaranteed to send even the most determined dog running for cover.

The new ultrasonic, pooch repellant, called the Dazer, was being considered for use in the West Midlands as well as the rest of the country by the Post Office to cut the 6,000 dog attacks on postal staff each year.

However some cunning canines could still come out on top - the Dazer didn't work on deaf dogs.

In brief . . . In August it was announced that water bills throughout the West Midlands were set to rise by 13 per cent.

Legal action was started in October against Sunseekers, the Birmingham Travel Company which collapsed with debts of £770, 000.